Biden Victory Fund
Biden For President, the DNC, and 47 state parties entered a joint fundraising agreement as the Biden Victory Fund.
BVF sought to defeat Donald Trump, win elections for Democrats across the country, and ensure Joe Biden was best positioned to be elected the 46th President of the United States. After securing the nomination, the Biden campaign faced an unprecedented challenge to out-raise and out-organize Donald Trump, the best-funded incumbent in American history — all during a global pandemic. Middle Seat and the DNC's in house digital advertising team teamed up to revamp the Biden Victory Fund direct response ads program and fundraise for Democrats up and down the ticket to secure our victory in 2020.
The Challenge
With only a little more than 100 days until Election Day, Middle Seat and the DNC needed to build a direct response and fundraising machine that would rival Trump's digital "Death Star," a much-vaunted operation with all of the advantages of an incumbent campaign. Not only did we need to scale in a huge way, and quickly, but we also set out to remain true to Joe Biden's authentic voice (which meant avoiding direct response cheap tricks) as we built a list of loyal and highly-engaged online grassroots supporters.
The Biden campaign knew that we couldn't win without a team who knew how to handle unprecedented grassroots energy — and channel that energy into action. Middle Seat was our first call. Their team built a program that met the moment — handling a scale unheard of in campaign history —and they did it with creativity, high standards, and unparalleled nimbleness. Our supporters were our key to success, and Middle Seat's team was key to finding and engaging them wherever they were online."

– Rob Flaherty, Digital Director, Biden for President
The Approach
Joined Forces With The DNC's In-House Digital Ads Team To Create A Seamless Embedded Team
Dedicated nine staffers full-time to the Biden Victory Fund, which partnered with the DNC's ads team to create an embedded team that operated the same as in-house campaign staff.
Worked within the larger Biden Digital Team to reach high-stakes fundraising goals and coordinate across programs to create a united front online.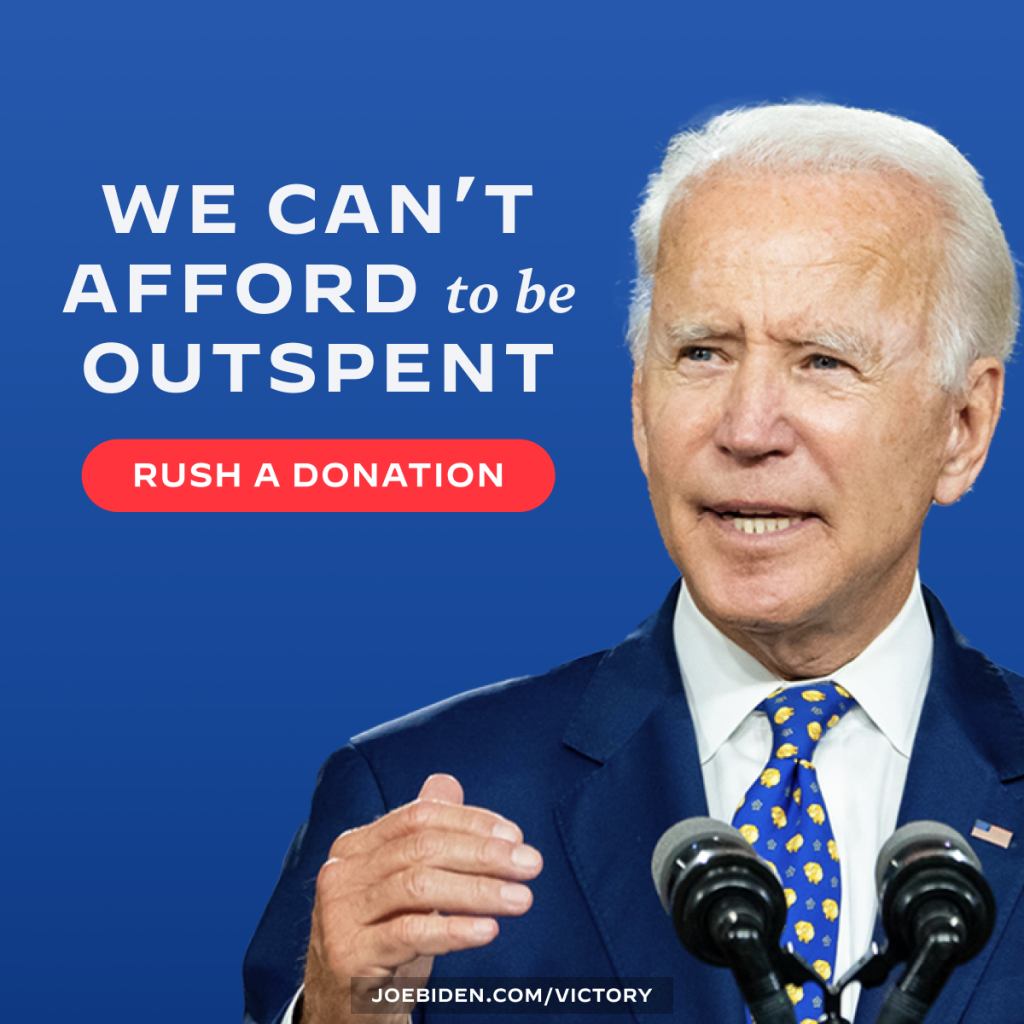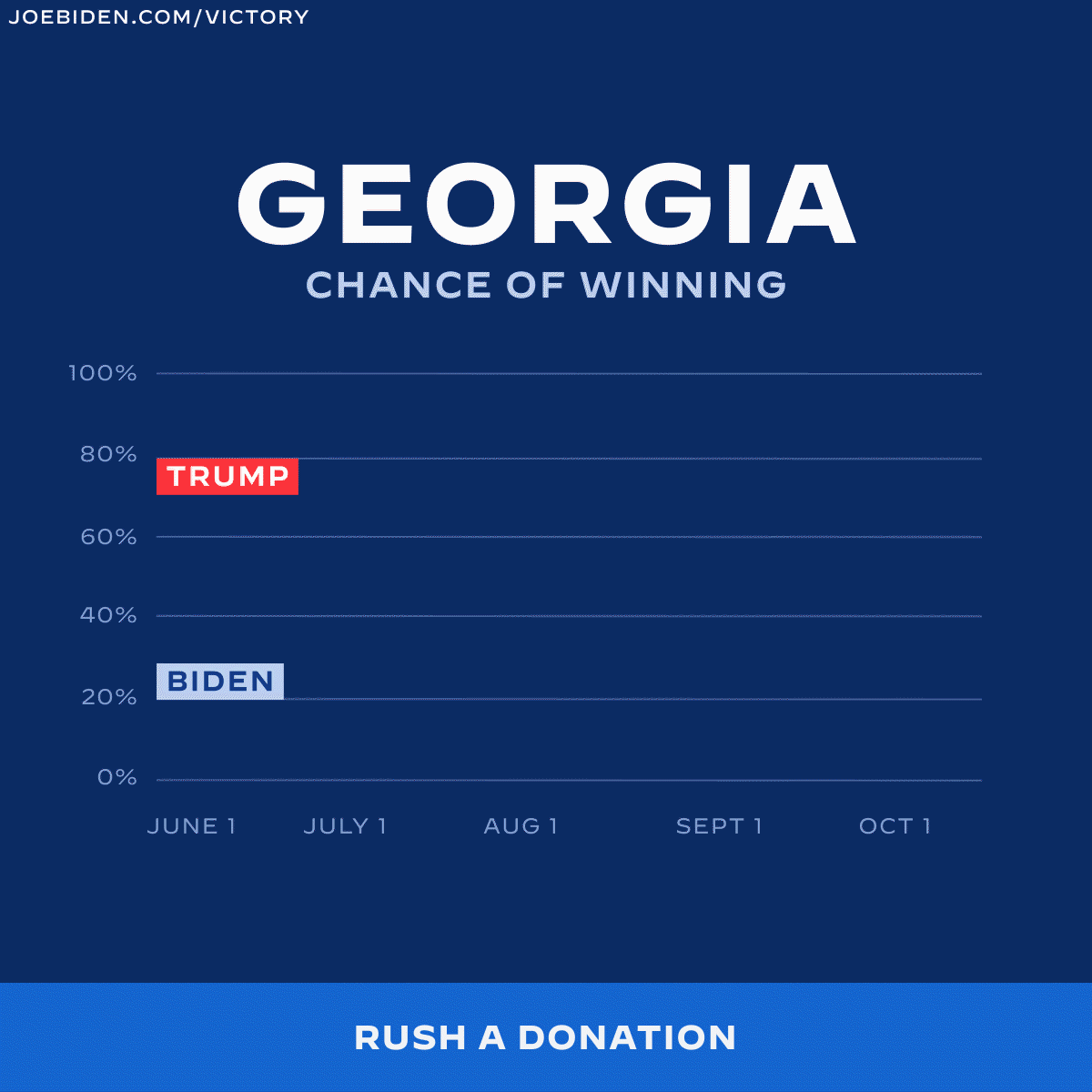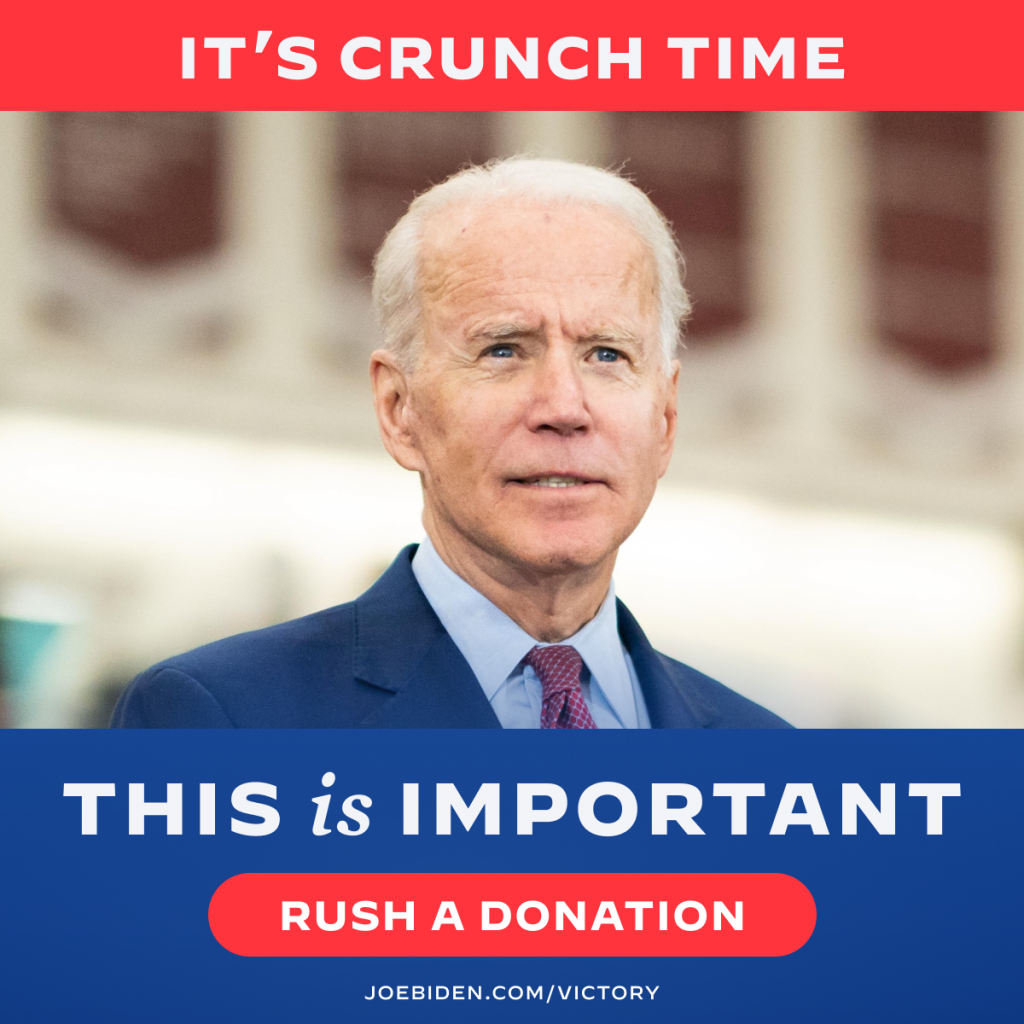 Managed an Eight-Figure Multi-Channel Direct Response Ads Program
Worked with 20+ vendors to create a scalable and effective direct response advertising program.
Knowing that time wasn't on our side, we reviewed results on a day-to-day and week-to-week basis. We worked with the analytics team to set innovative goals for immediate and long-term fundraising results.
Created a highly-efficient onboarding process for list rental email acquisitions to improve email deliverability.
Improved return on ad spend by utilizing optimized landing pages for petitions & surveys for highest-quality leads as well as tested various fundraising upsells for most immediate $$ raised.
Revamped The Look and Feel of Fundraising Ads To Improve Efficacy and Brand Identity
Worked with the Biden creative team to create an advertising brand that fit with the existing campaign brand, was eye-catching, and still embodied best practices.
Conducted rigorous A/B testing to challenge assumptions and fully optimize our ad creative for conversions.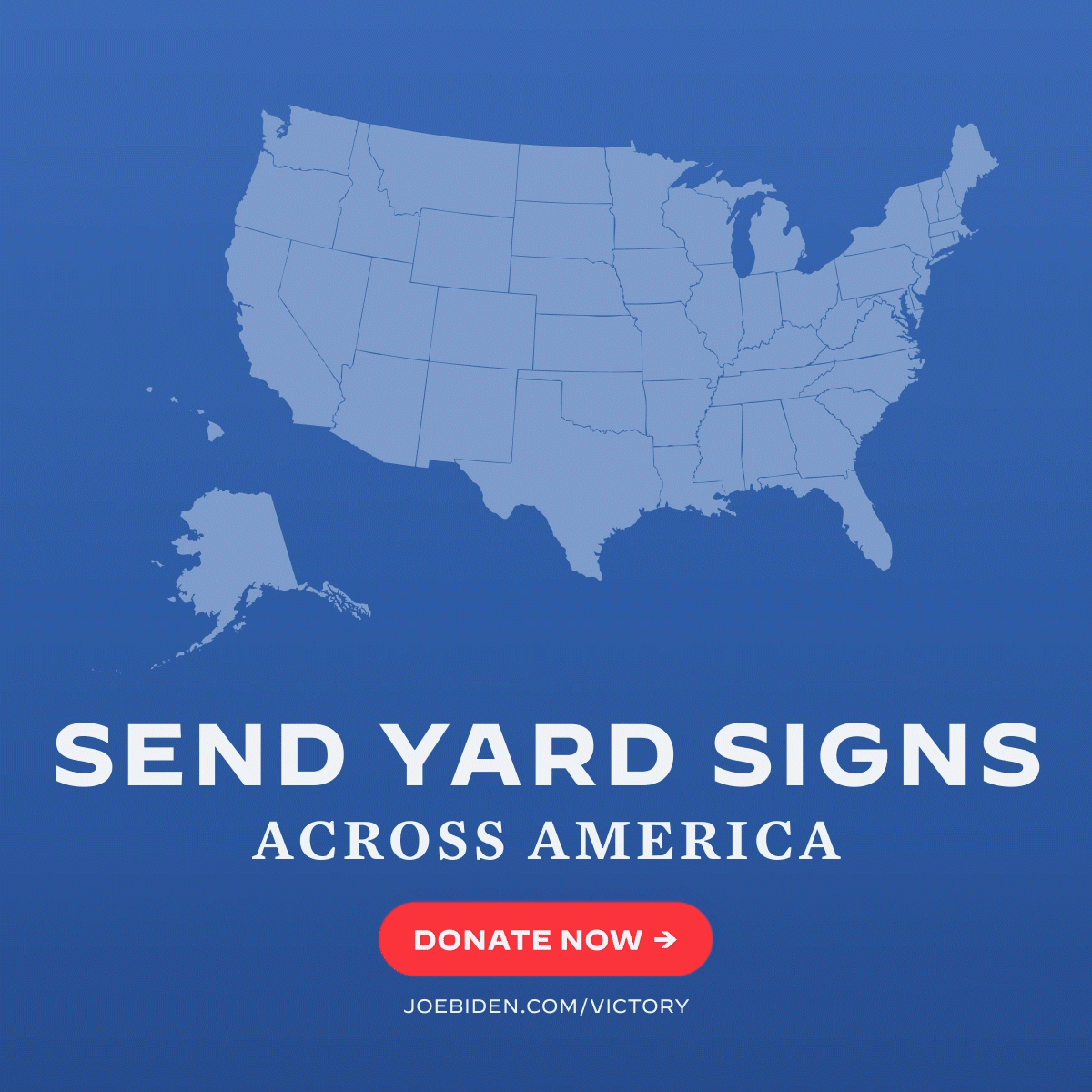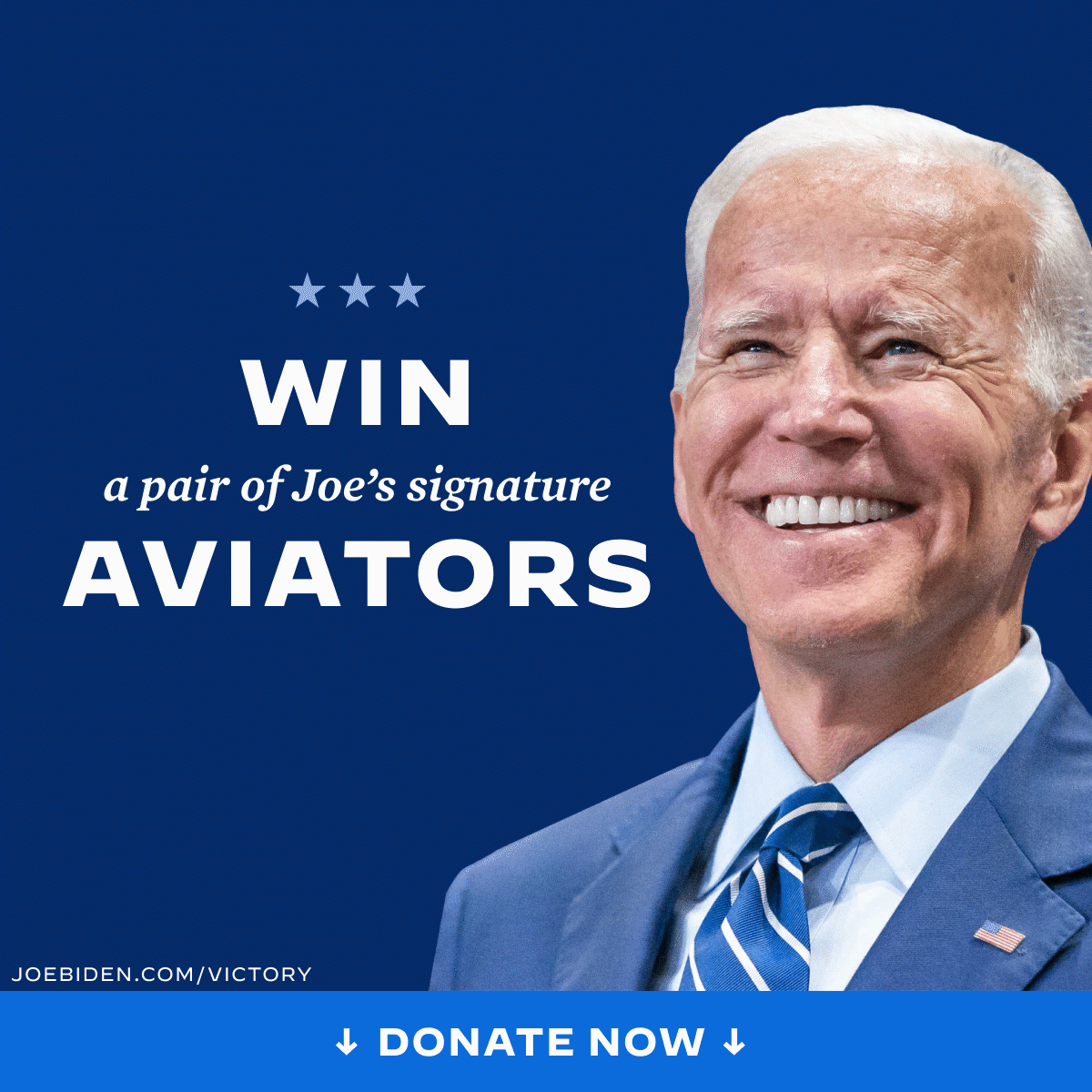 Developed a Complex and Highly-Functional Testing and Reporting Infrastructure
Leveraged Civis and Supermetrics to create real-time reporting for each of our programs, vendors, and campaigns.
Developed pacing and optimizations resources to more efficiently manage a large-scale program.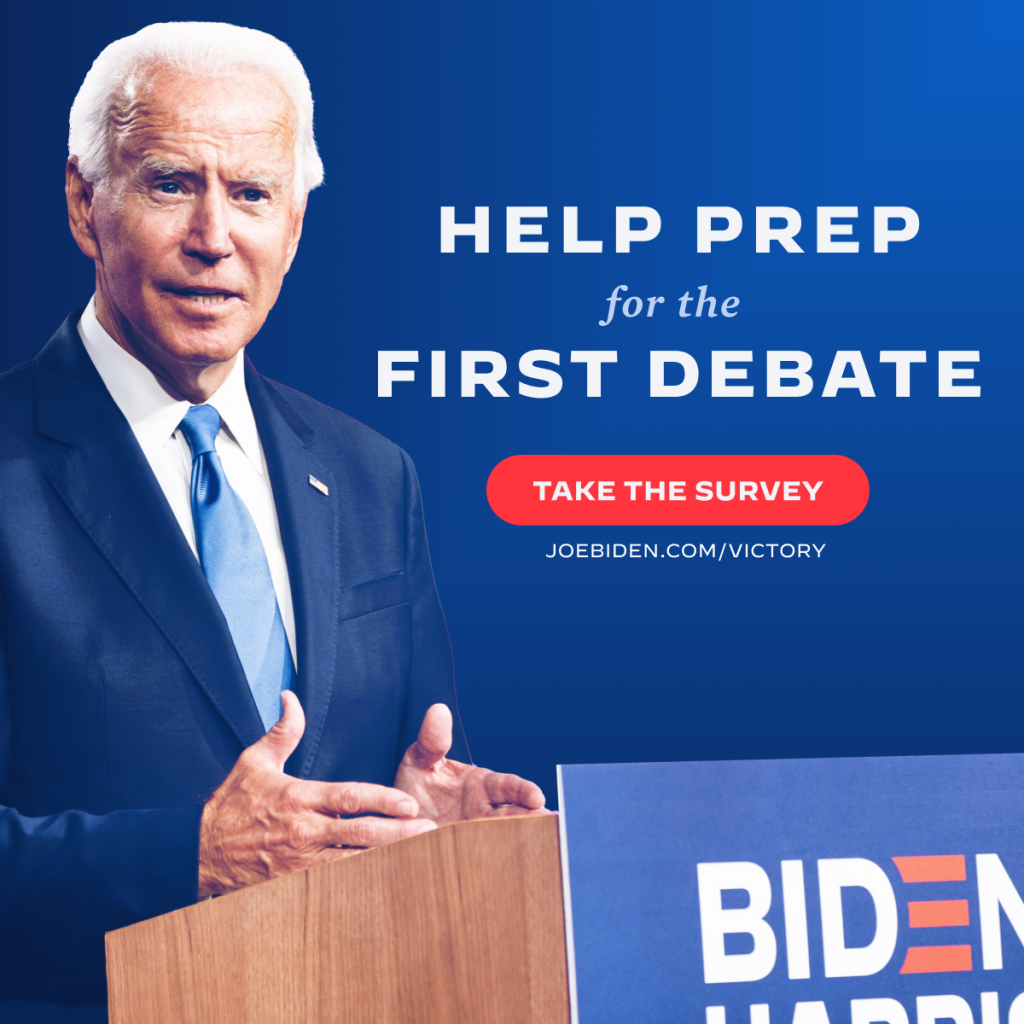 900%
ROI in under 3 months
List Rentals
Our list rental program tested over a dozen acquisition sources in a couple of weeks, working to identify strong sources for new supporters to strengthen the Biden email fundraising program. With the campaign's buy-in, we made an investment of $1.4 million, bringing in 2M new-to-list email addresses and seeing 900% ROI in under 3 months.
1.4
million online contributions
Direct Donate Advertising
The direct donate advertising program was one of a kind. Our team was constantly iterating and developing creative content to embody the message and mission of the Biden Victory Fund. In three months, we ultimately achieved 1.4 million online contributions. We were able to leverage hundreds of direct-to-camera videos from the cast of Star Trek to Senator Warren, Mandy Patinkin and his wife Katherine Grody, to President Obama and more — all soliciting donations for the Biden Victory Fund.
Social Acquisition
By advertising on Google and Facebook, the BVF social acquisition campaign centered around opting-in as many supporters of Joe Biden and Kamala Harris as possible using petition language, surveys and polls. We were ultimately able to drive 1.5 million email list signatures into the program, averaging 15,000 supporters brought into the program each day.