Be a Hero
Ads
Creative
Email
Fundraising
Be A Hero is a people-powered organization that takes on impossible fights.
In December 2017, activist Ady Barkan — who has ALS — confronted Senator Jeff Flake during a flight from DC to AZ about his support for a GOP tax bill. If passed, that bill would have threatened to take away Barkan's healthcare. After his confrontation went viral, Ady co-founded the Be a Hero Fund to use his personal story of living with ALS to both lead the fight for health care reform and inspire others to fight for change. Be A Hero is a people-powered organization that takes on impossible fights. They lift up the voices of American heroes who stand up to powerful politicians and wealthy interests in the most important David versus Goliath fights of our time.
The Challenge
As Be a Hero has grown, so has its goals. Originally created to pressure politicians to adopt health care reform measures, they expanded beyond that fight during Brett Kavanaugh's Supreme Court confirmation hearings. They launched one of the country's largest mobilizations to pressure Susan Collins not to confirm Kavanaugh resulting in over $4 million raised for her future opponent when she voted yes. They have continued their fight against both Collins and other vulnerable Republican senators. Be A Hero now prides itself in taking on the biggest, most important political fights, and engaging on a variety of salient issues.
The Approach
Managed the digital rollout of the project Uncovered: Health care conversations with Ady Barkan.
Developed the campaign brand identity, and designed and developed the website
Wrote & sent emails to promote the healthcare conversations Ady had with presidential candidates including Bernie Sanders, Pete Buttigieg, Kamala Harris, Julián Castro, Cory Booker, and Elizabeth Warren.
Leveraged those conversations in our fundraising emails to emphasize the importance of health care reform in the 2020 election.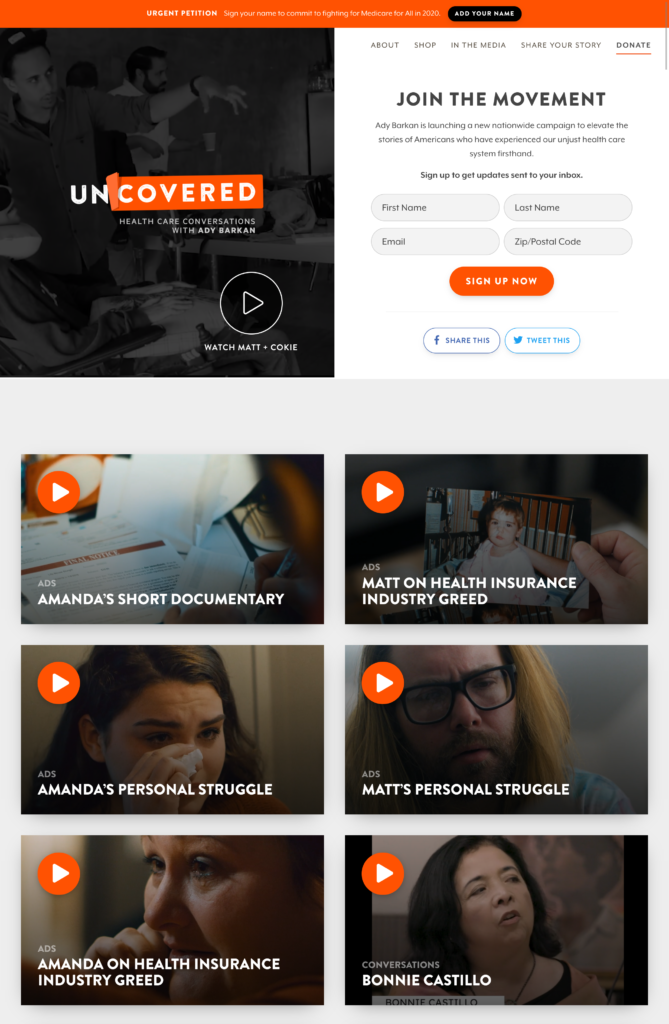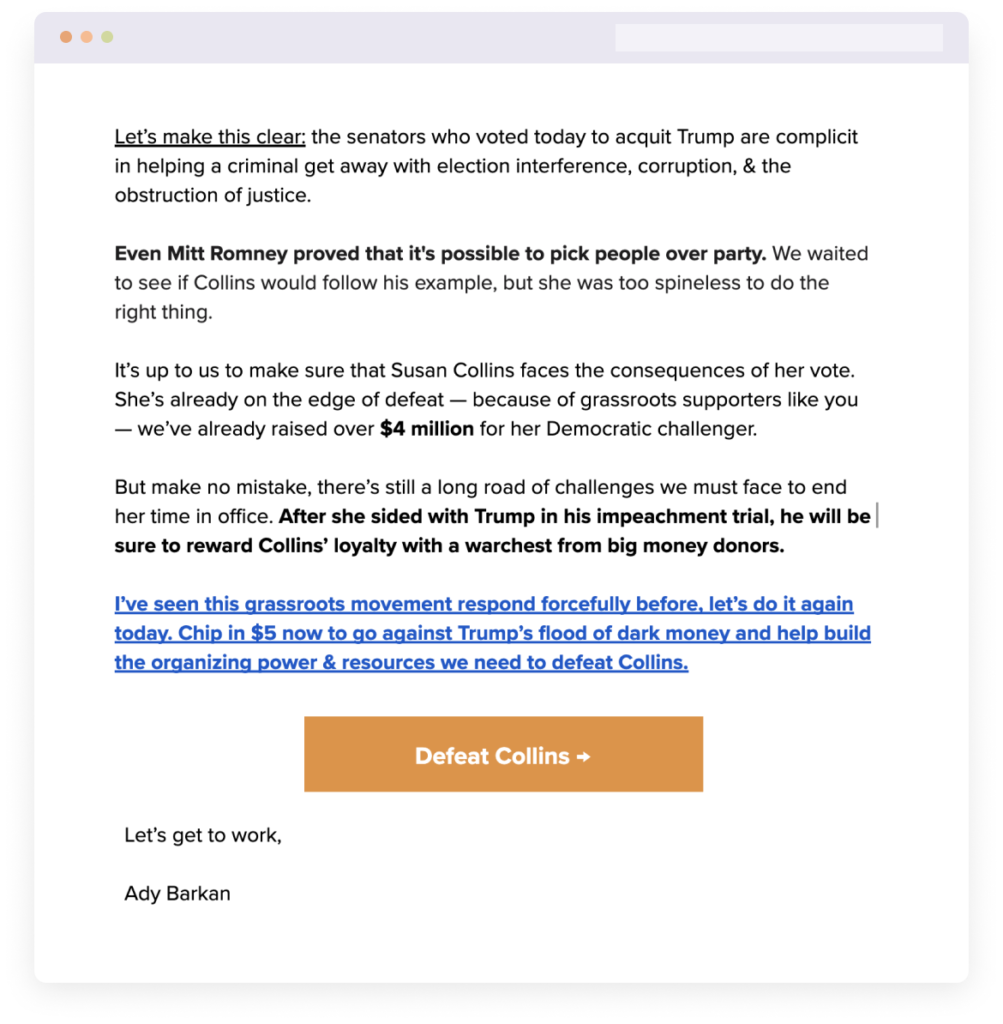 Met the impeachment moment.
Leading up to Trump's impeachment, we targeted senators who we thought would be the key swing votes in his trial. We used CrowdPAC to raise money for their future Democratic opponent, which would be disbursed if they didn't vote for fair trial rules and Trump's conviction
Crafted & sent timely emails to update our supporters on the impeachment trial; drove fundraising around our conditional fundraising campaigns on CrowdPAC
Drove more donations to help defeat Susan Collins; highlighted examples of her siding with Trump during the impeachment trial
Stood up for survivors against Joni Ernst.
Managed the digital rollout of the Why Joni? project, which called out Joni Ernst for blocking the Violence Against Women Act by featuring interviews with survivors and family members of survivors.
Designed and developed the campaign website
Created & hosted a joint action petition alongside a number of leading progressive organizations asking Joni to stand up for survivors over the NRA
Drove video views for interviews of survivors and family members of survivors who are calling out Sen. Joni Ernst for blocking the Violence Against Women Act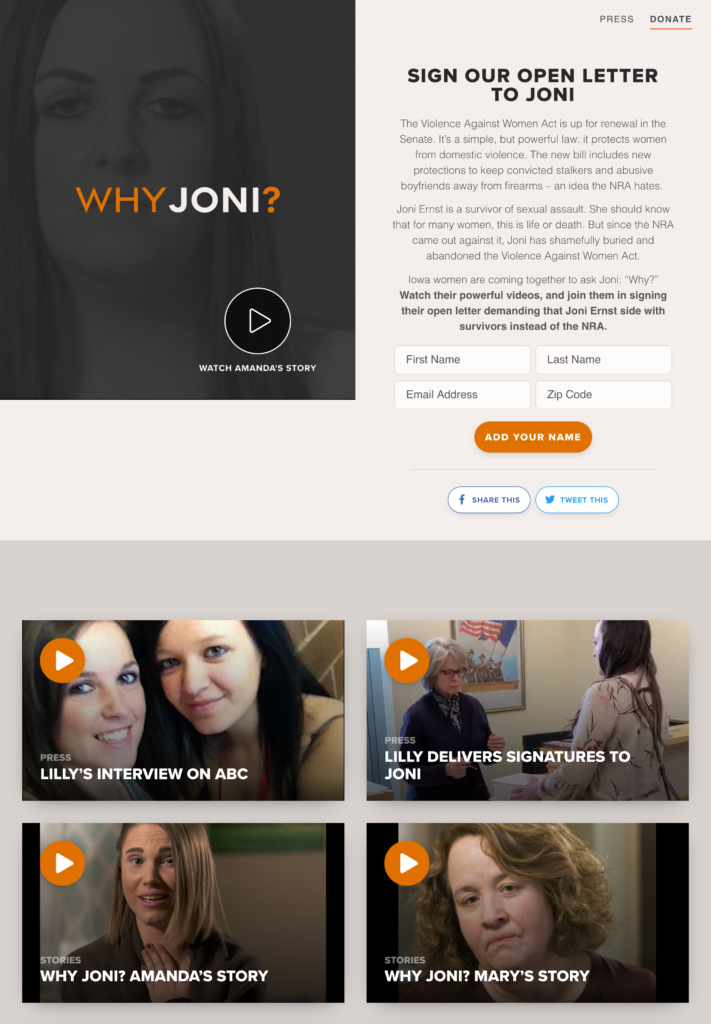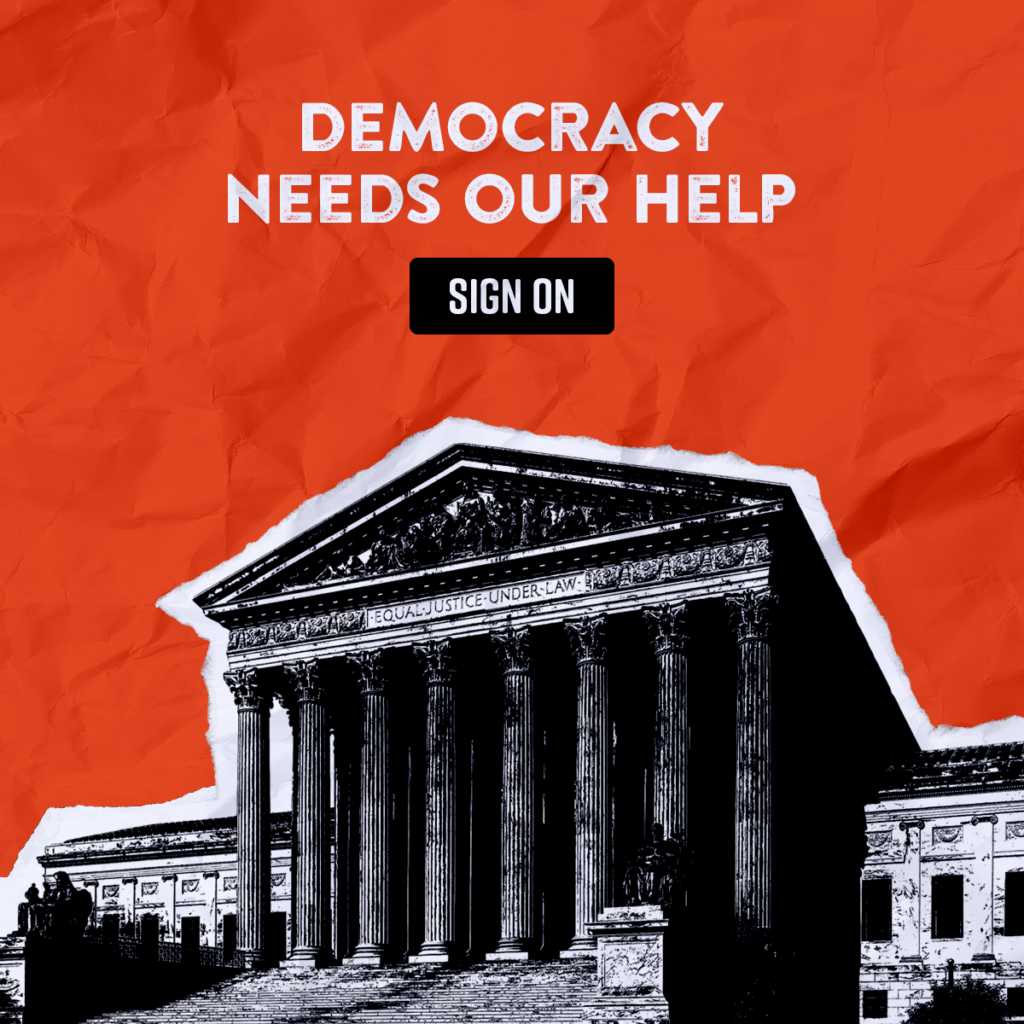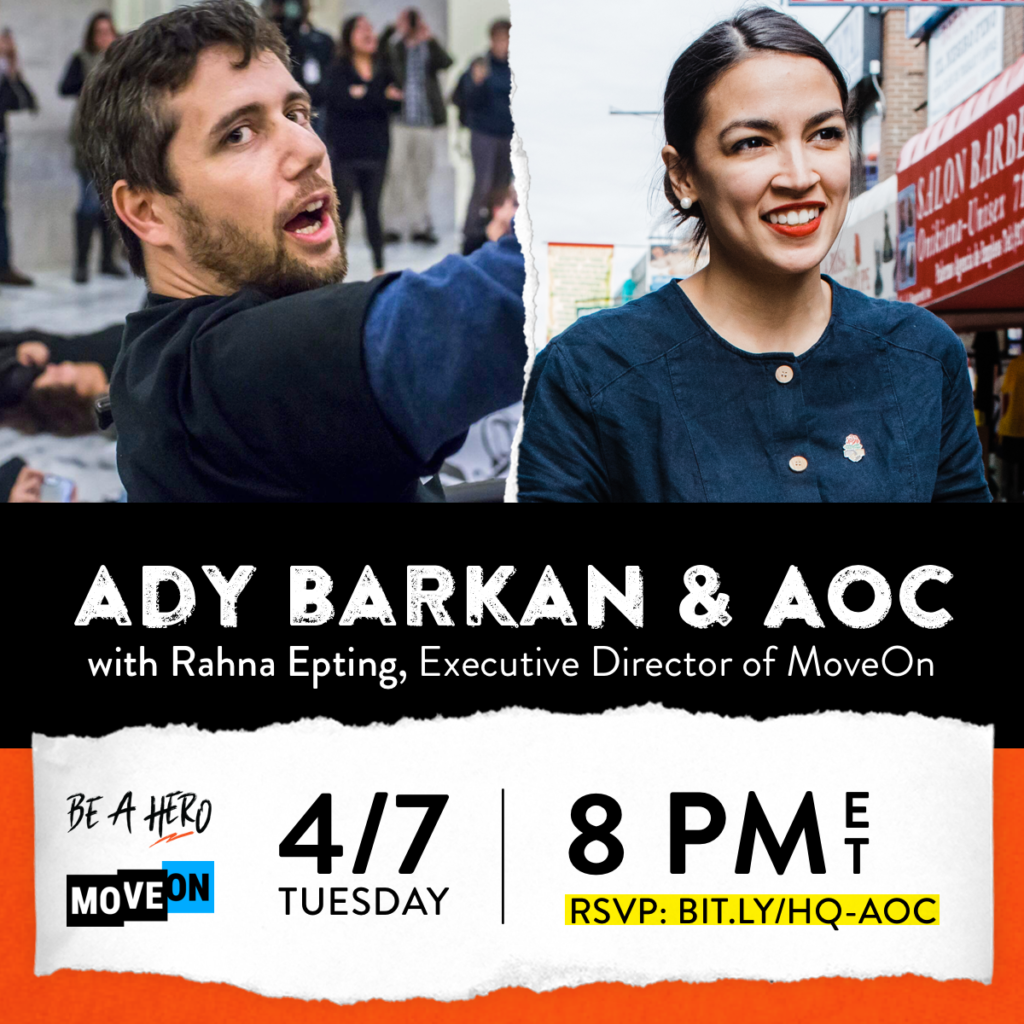 Supported frontline workers and continued the push for Medicare for All during the coronavirus pandemic.
Recruited thousands of attendees for weekly phone calls about COVID-19 relief efforts, which featured progressive leaders like Alexandria Ocasio-Cortez and Elizabeth Warren
Sent fundraising emails for Masks for America, which helped them respond to the PPE shortage and send masks to frontline health care workers
Highlighted the voices of senators, congresspeople, health care workers, and nurses to call attention to different aspects of the COVID-19 crisis
Tremendous Results in Our Reach
We planned, managed, and executed a multistate persuasion campaign to convince Democratic primary voters to support Medicare for All. Through targeted ads, we drove 10,474,262 video views in 14 states.
$4.1
million dollars raised
We Worked to Unseat Susan Collins
We raised more than $4.1 million for Susan Collins' future challenger, which came from more than 150,000 small donor contributions. We saw huge success not only in our usual placements like Facebook and Twitter, but also on homepage takeovers and run of site ads on Daily Kos, The Nation, Talking Points Memo, and Mother Jones.
The Impact
Our services enable Be A Hero to be a flexible, fast-reacting organization that can take on whatever is the biggest fight of the moment and quickly reach supporters in relation to their projects.
In running a far-reaching and powerful digital program, we've helped share Ady Barkan's story, solidify Ady as a leading voice in the progressive movement, and inspire millions of Americans to tap into their grassroots power.
"What stands out to me about Middle Seat is their combination of responsiveness, creativity, and instincts. They have been instrumental in helping Be A Hero raise money and adapt our message for key moments in times of rapid response and longer term campaigns, helping us to be as impactful as possible."

Liz Jaff

President, Be a Hero