Pramila Jayapal
A bold, unafraid fighter for the progressive movement.
Congresswoman Pramila Jayapal represents Washington's 7th Congressional District. As the Chair of the Congressional Progressive Caucus, she is a leading voice on progressive priorities – both in Congress and online.
The Challenge
Middle Seat began working with Congresswoman Jayapal's team in December 2020, taking the reins to manage her campaign Twitter, Facebook, and Instagram accounts full-time. Since the beginning, our top priorities have been to expand the Congresswoman's share of voice in the progressive space, especially on Twitter, grow her previously under-utilized Instagram presence, and develop a creative video strategy to share the Congresswoman's policy stances.
The Approach
Built a unique and consistent brand across social platforms.
Middle Seat further defined Congresswoman Jayapal's voice and tone online while staying true to her existing brand. We leaned into her activist background and her personal story, working to sharpen her voice and center her unique perspective on progressive issues. We also worked with our in-house creative team to build beautiful, functional designs. This visual refresh helped to create a clean, consistent brand across her platforms.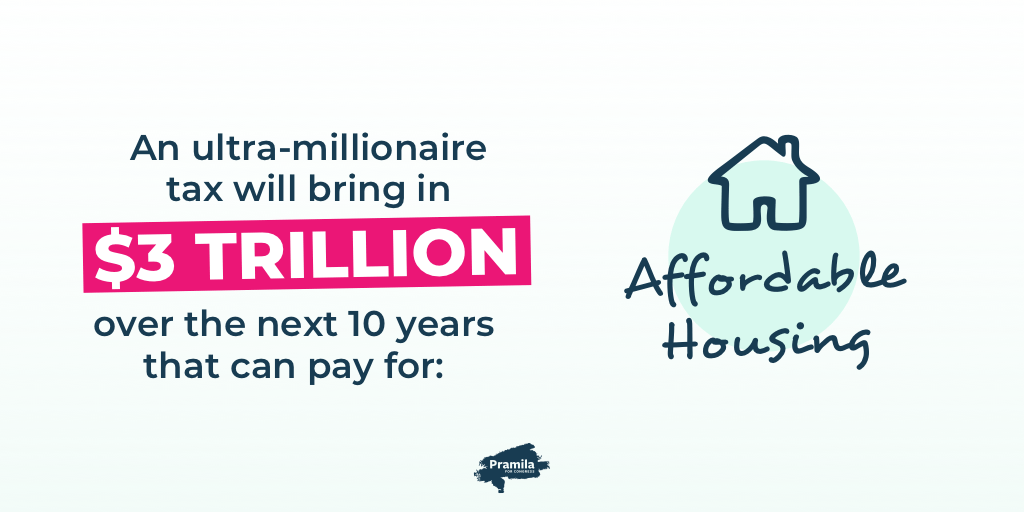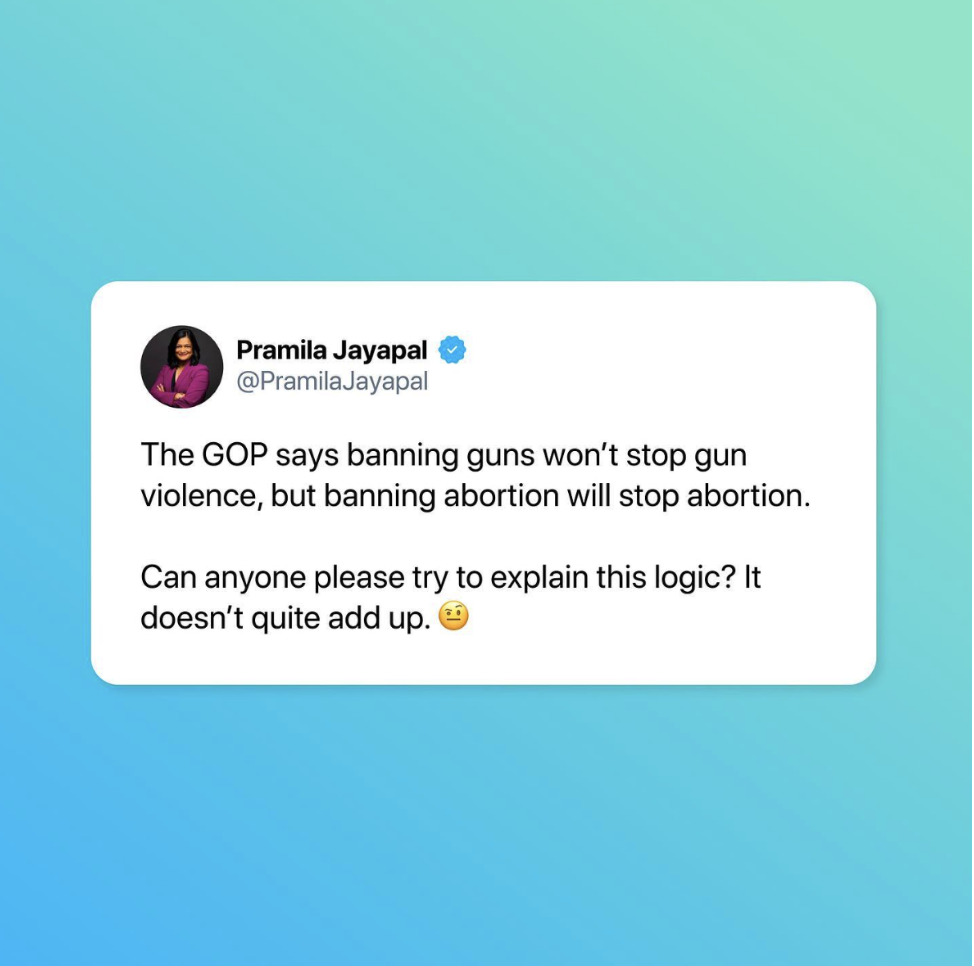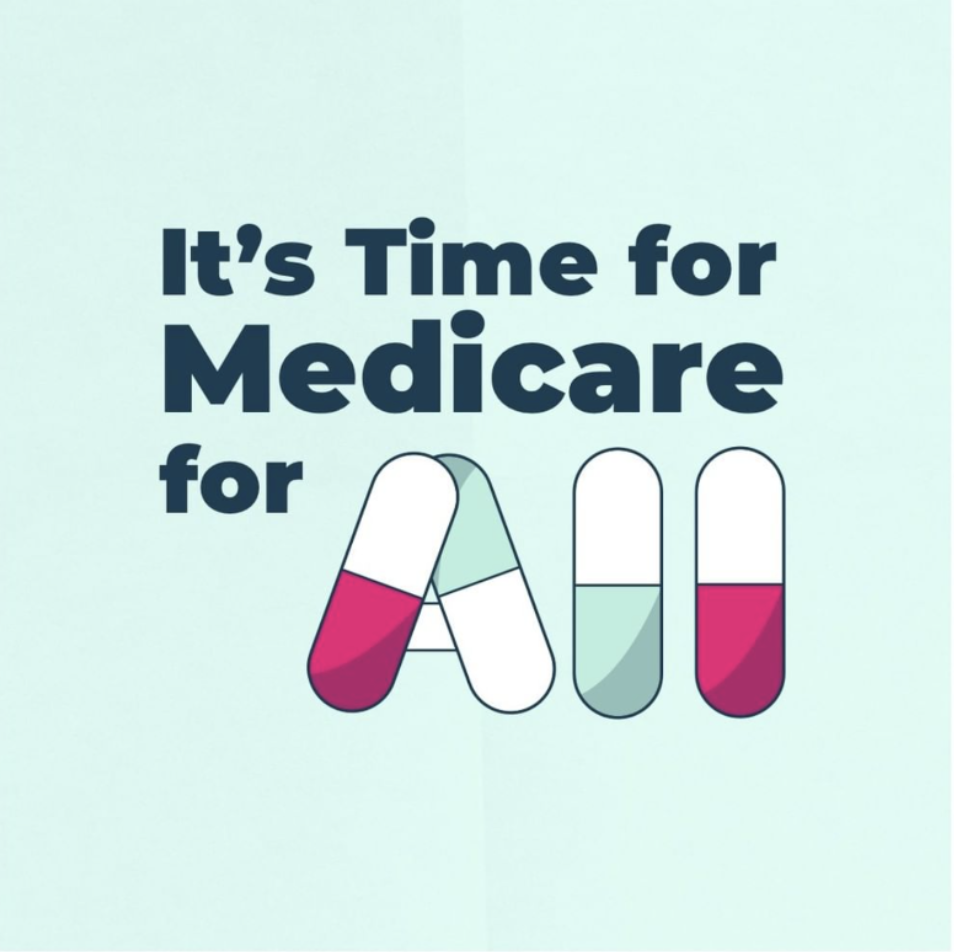 Leveraged every single moment, from rapid response to new legislation.
In order to showcase Congresswoman Jayapal as a leader on progressive issues, our team is responsive to every single moment — not just to breaking news. For example, when the Congresswoman released high-profile bills like Medicare for All or the Ultra-Millionaire Tax, we created comprehensive social campaigns to spread the word on every platform and through every medium.
Reached audiences where they were with platform-specific tactics.
We learned who her audience was and met them where they were, tailoring content to the specific audiences on each platform. Our tactics included: posting lighter and personal content on Instagram; focusing local content on Facebook, where most of Rep. Jayapal's audience is in the Seattle area; and responding to national stories and engaging with media on Twitter. We also diversified our content formats to reach every segment of her audience, increasing our cadence of GIFs, videos, and graphics in the mix with text-only posts and links.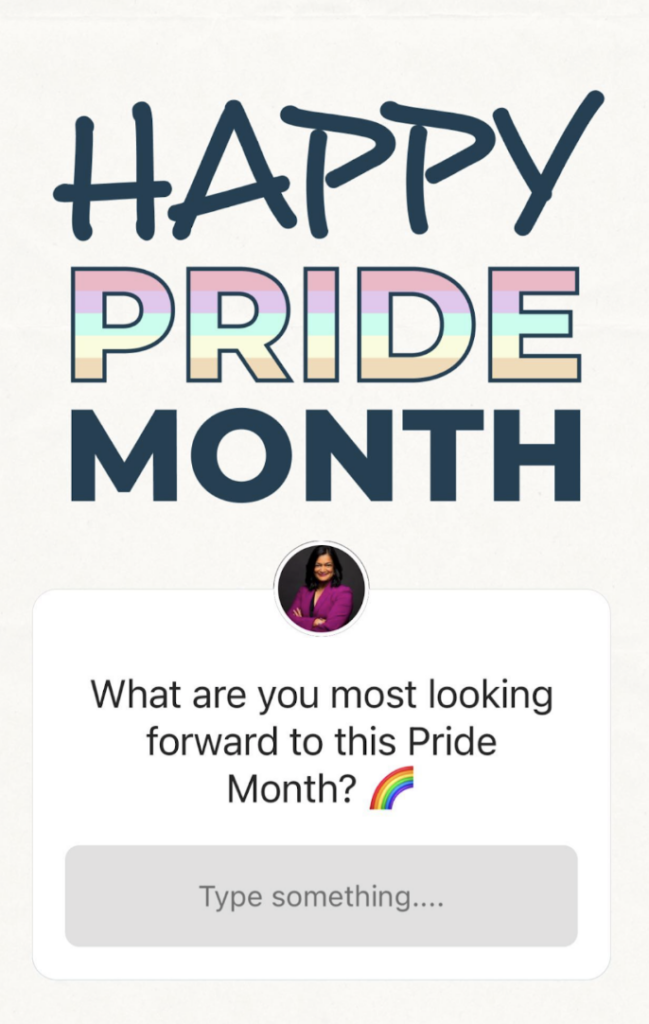 Craft creative, shareable video content to highlight the Congresswoman's priorities.
Social media algorithms are always shifting, and we make sure to shift with them. Following increased focus on short form video, we increased our cadence while ensuring we weren't just using the medium to increase impressions and engagement, but to share the Congresswoman's voice and priorities to her audiences. We utilize a diverse video strategy, ranging from trending sounds to explainers and even animated tweets, infographics, and more. Our team is always finding new ways to make political content engaging.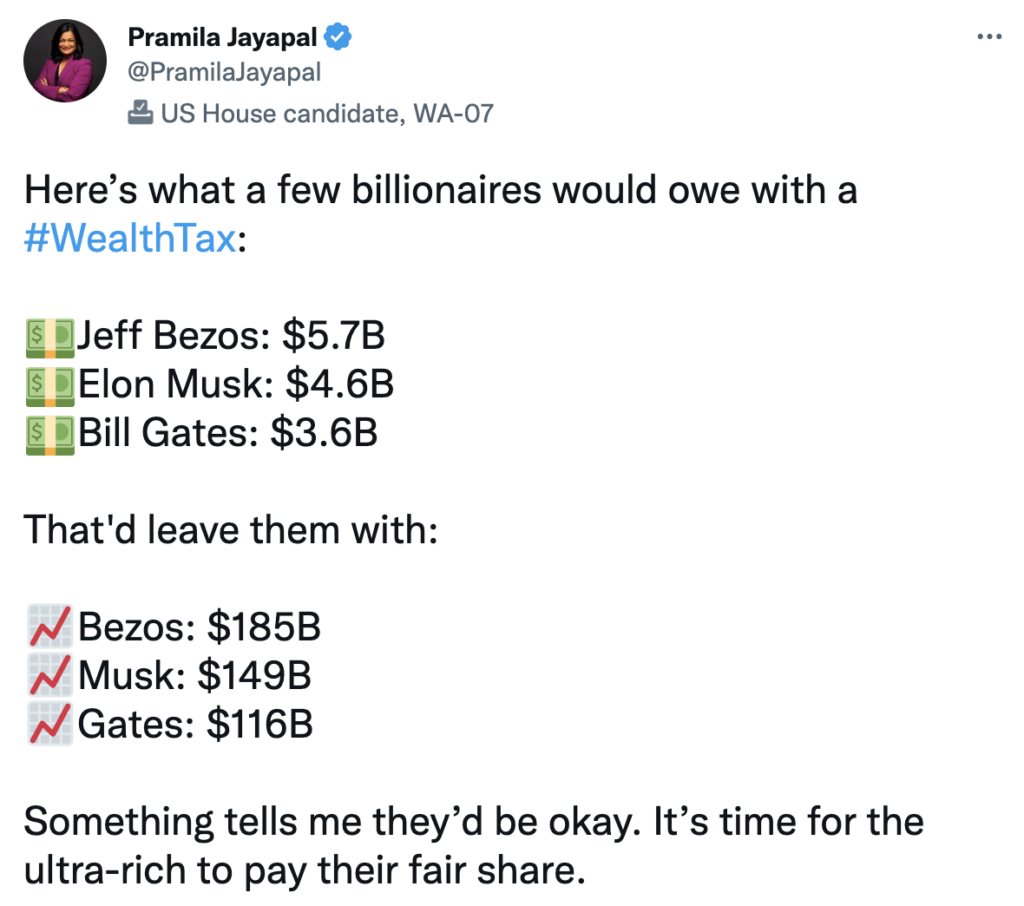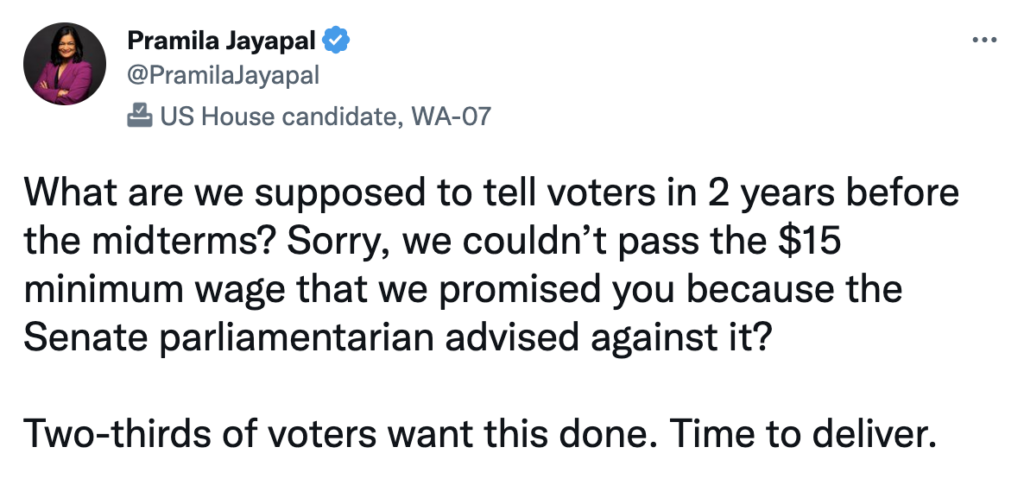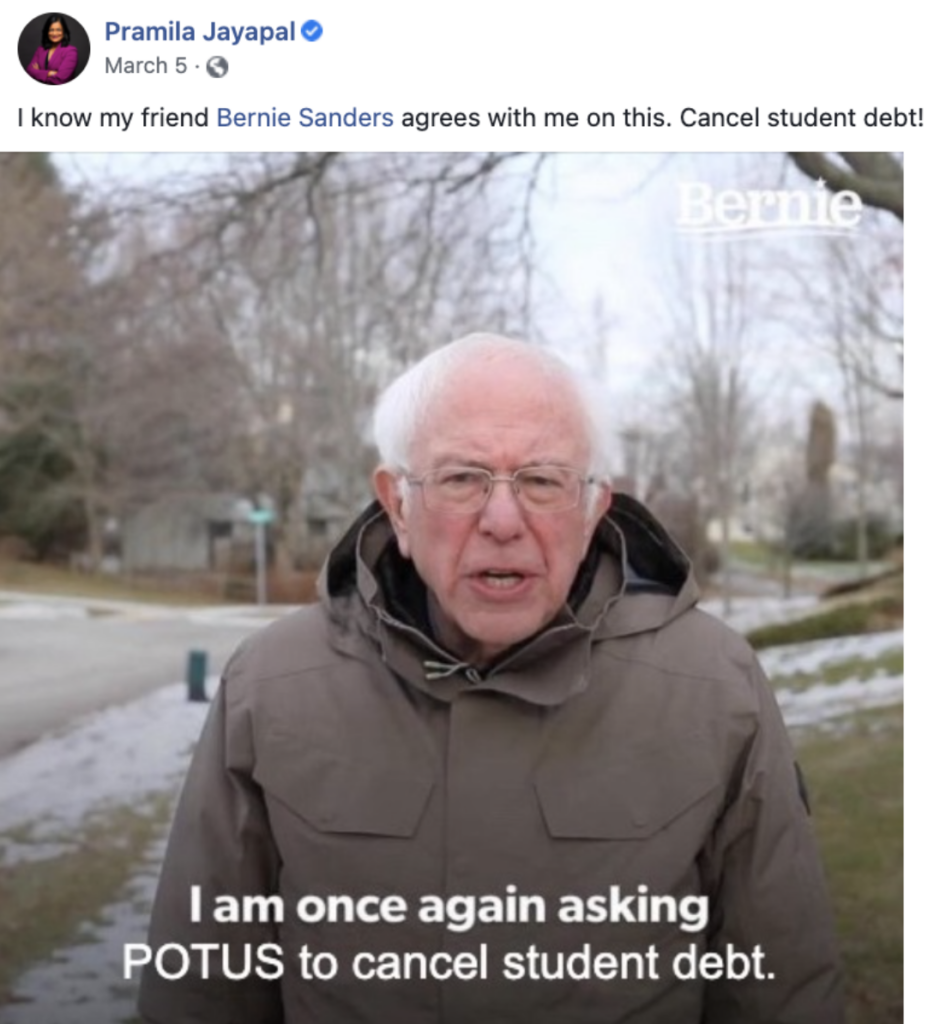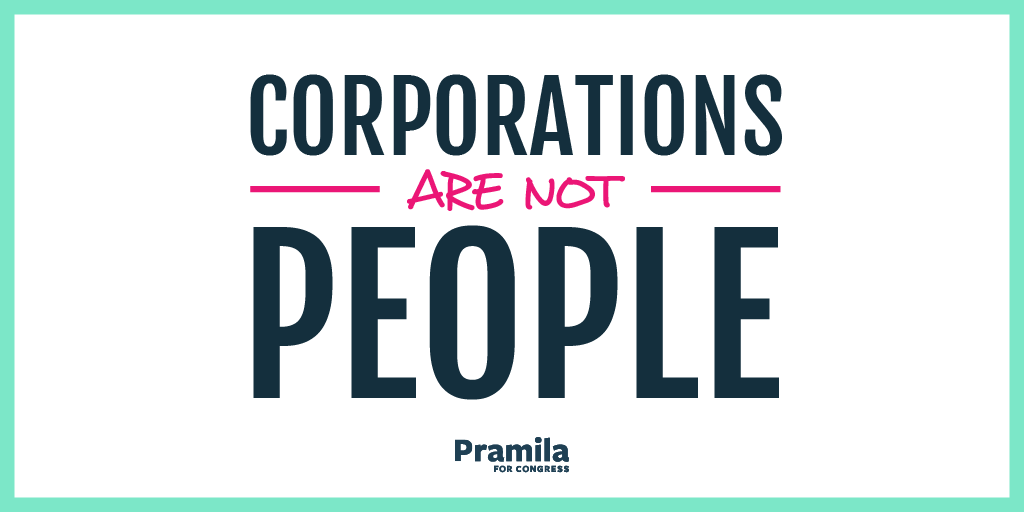 60%
increase in total social followers
We connected with progressives across platforms
With a diversified strategy and more engaging and dynamic content, we've greatly expanded Rep. Jayapal's footprint on social, increasing her following on Instagram by 75%, Twitter by 70%, and Facebook by 10%.
50%
increase in engagements
We resonated with Congresswoman Jayapal's supporters
With sharp, smart copy on the issues and news most important to progressives, engagement has skyrocketed. In the first two months of managing the Congresswoman's social media alone, engagement grew by 135%.
21%
increase in impressions
Our content reached more users than ever before
Due to our audience growth and engagement tactics, Congresswoman Jayapal's content is being shown to more people than ever before. Across every platform, impressions are up, especially on Instagram.
---
The Impact
Under Middle Seat's social media management, Congresswoman Jayapal's social media channels have grown drastically and reached more progressives. Our team's work has raised awareness of her profile online and uplifted the incredible work she's doing in Congress and as the leader of the CPC.
Under Middle Seat's management, our social program is successful on every level. From the beginning, we started seeing high growth across our accounts, bringing the Congresswoman's message and story to new audiences. Middle Seat's deep understanding of her unique voice has not only allowed them to continuously produce sharp content, but allowed her voice to shine even in new mediums we haven't explored before in our social strategy.

Lauren Lalonde

Campaign Manager